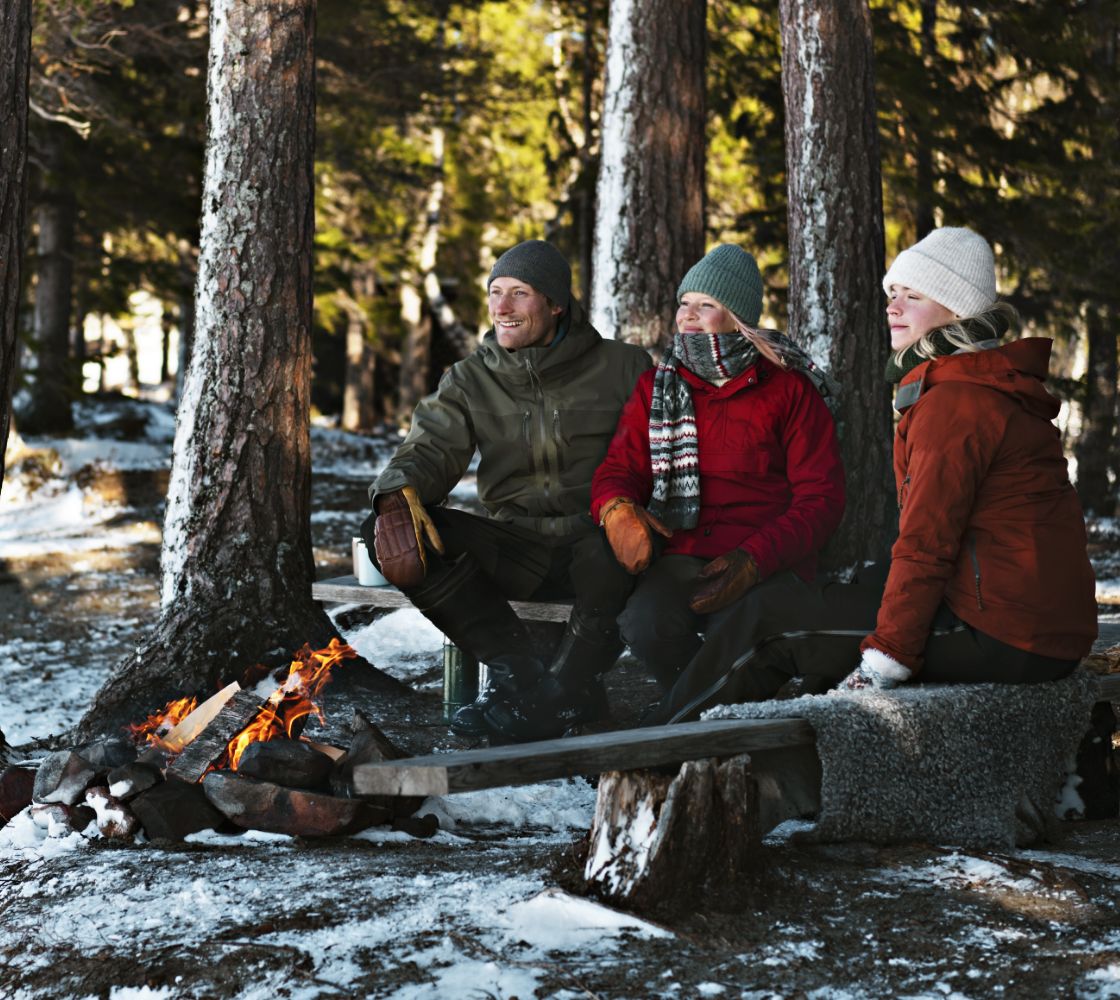 ---
Stories from the north
Winter-picnic by the fire
Winter season, snow and cold air won't stop Swedes from spending a lovely day outside – especially not if the sun is out. It's the perfect season to enjoy a warm beverage by a crackling fire with friends.
A classic winter activity
The winter season is long in Sweden – especially if you live in the northern part of the country. Therefore it's important to catch every bit of daylight when the sun is out, to get through these long, cold and dark months.
Having a picnic outside by a fire is a classic activity for many Swedes. It's an easy way to enjoy winter, to keep warm and spend time outdoors. Plus it doesn't take much: many camping sights and open places in public forests have fire-stations for people to use. They are built to be safe and attract people to be outside. So if you're visiting Sweden in winter, you will find many Swedes out and about in the forest, even though there's snow and freezing temperatures – it's an easy way to stay mentally healthy, getting fresh air and spending time with others!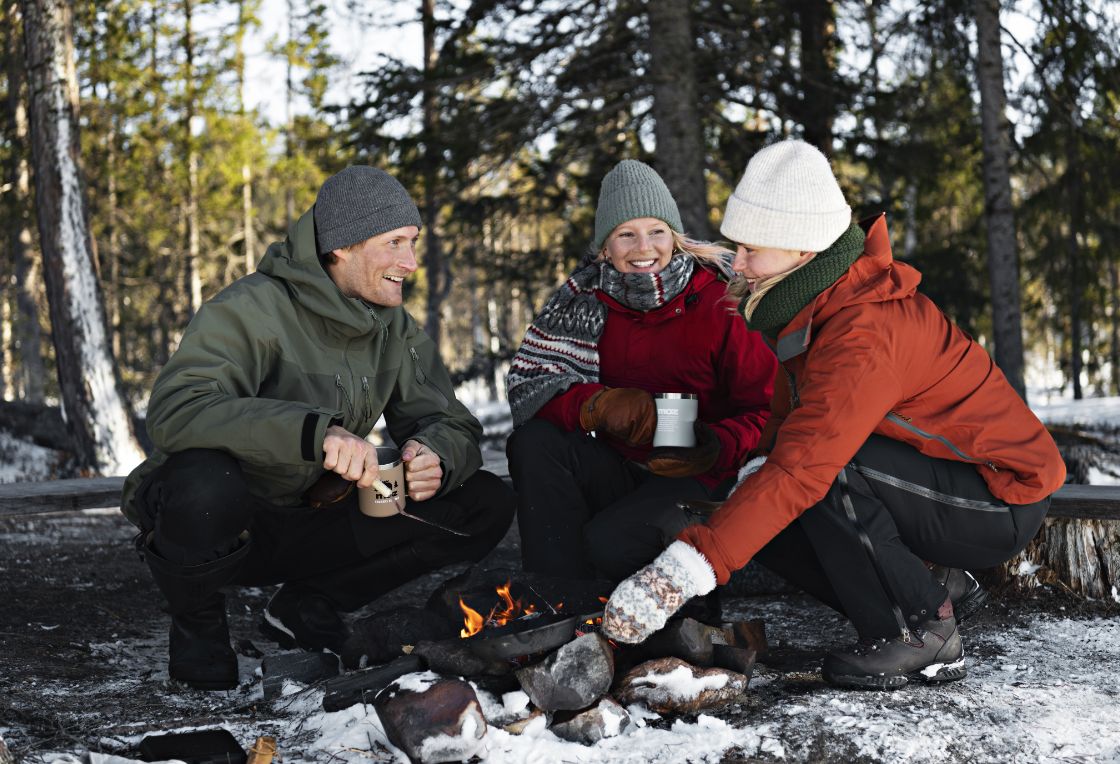 What to bring for a winter-picnic
If you're curious about heading out for a winter picnic by a fire (you don't have to make a fire – but it's extra cozy), there are a few easy things to keep in mind:
Always carry an extra sweater, just in case.
Pack sunglasses – no joke! – if the sun is out and bright.
You will never regret that blanket or seat cushion.
Wet-wipes, in case you need to clean your hands or utensils.
But the most important thing is of course: the fika! Never, ever leave the house without something to eat and drink – preferably something savory and sweet. The most classic food to bring is sausages to heat in the open fire, bread buns and ketchup. Another one is grilled sandwiches: and a tip is to prepare the sandwiches before you head out, so you can grill them once you've arrived.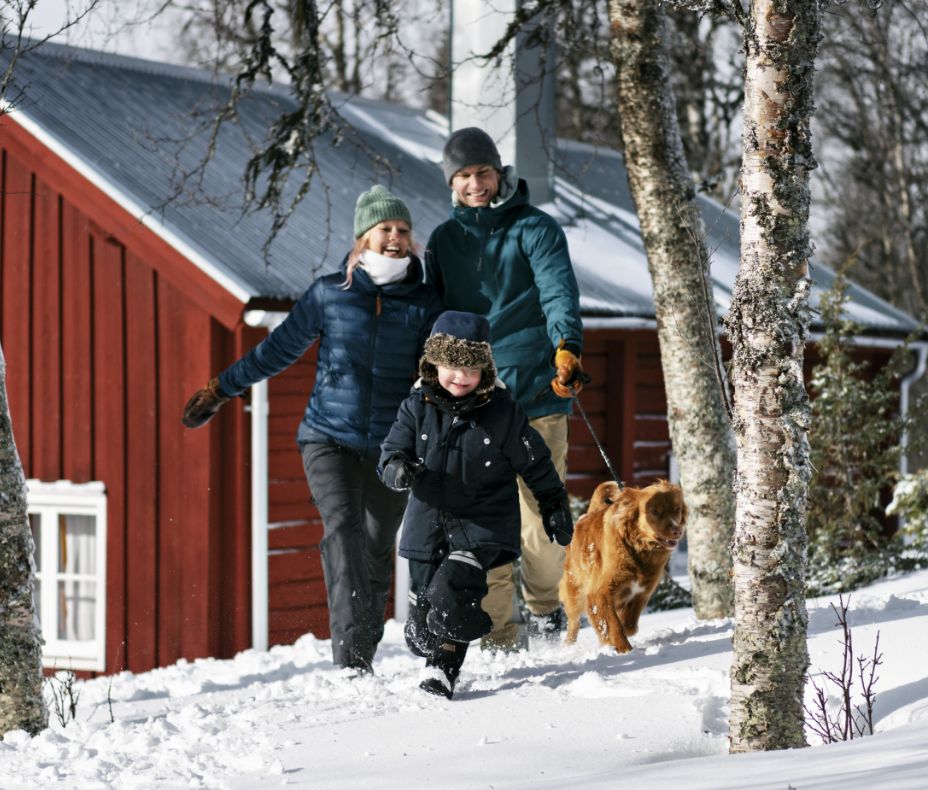 Must-have fika for a winter-picnic
The sweet things are just as important as the savory ones. There will be no winter-picnic without something sweet and preferably warm to drink. Here's a list of options that many Swedes bring along in their backpacks, that are perfect for eating in front of the crackling fire:
One thermos of hot coffee
One thermos of hot chocolate (for kids or non-coffee-drinkers)
A small bottle of cold milk (most of the time for the coffee)
Cinnamon buns (and many!)
Sweet crackers – like oat crackers with chocolate
Napkins
If you're heading out with kids, Swedish pancakes are an easy and popular choice to bring. Make the pancakes the day before (or in the morning), roll them up with some jam and put them in a box to bring. They're easy to eat with just your hands, and make both kids and adults extra happy!