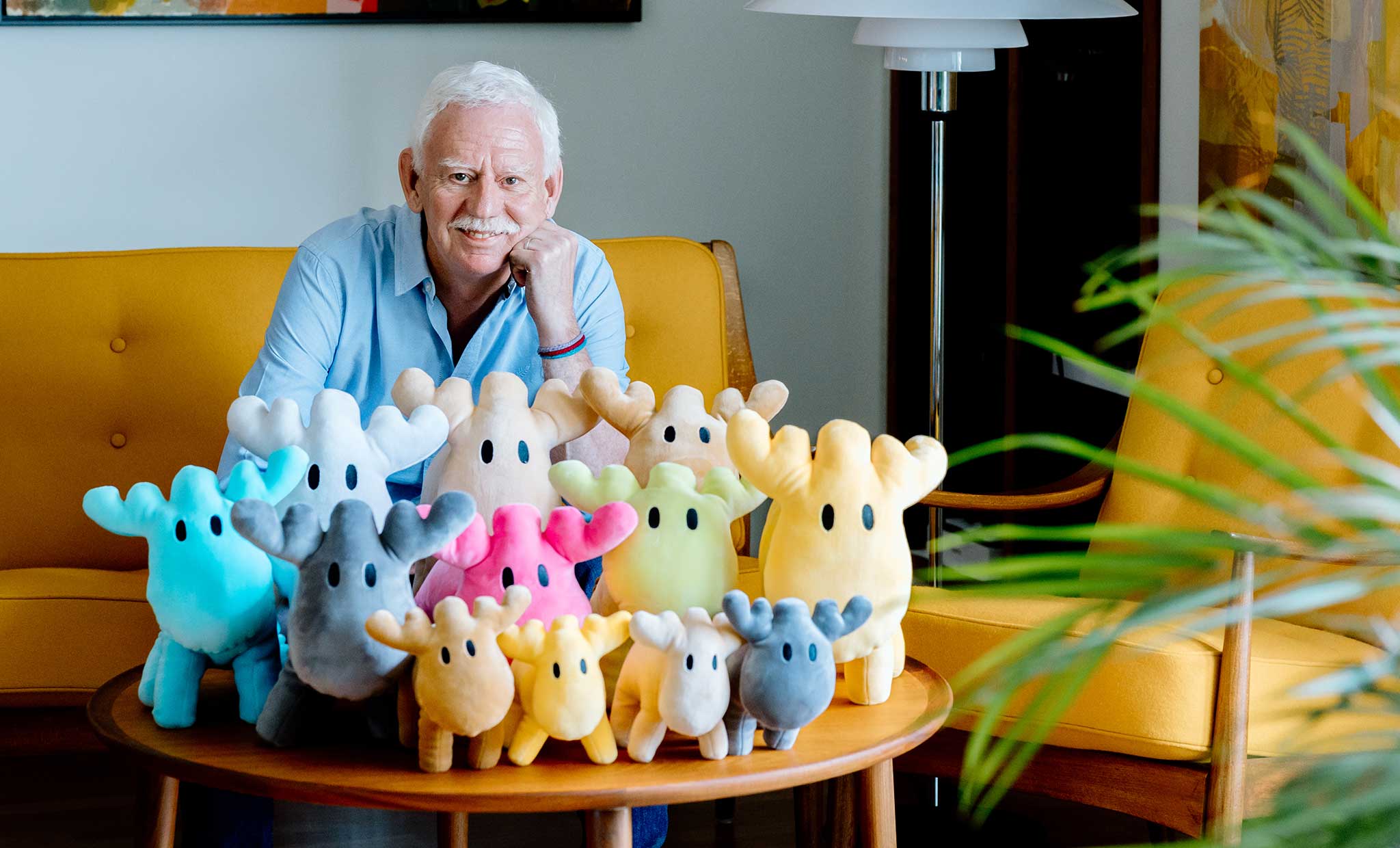 ---
History
Anders Bylin – the creator of Moz
Anders Bylin is a Swedish designer and the founder of Moz Sweden. He has always been a creative soul with a passion for nature – and today he enjoys the quiet surroundings of his summer house.
Early years
Anders had a happy childhood filled with creativity. Both his mother and father were teachers and taught him many things growing up. He was given the freedom to explore nature during the summers, and he specifically remembers a carpenter's table that was given to him by his father.
"I didn't have any friends close by my summer house. So every time I went there as a child, I was making things out of wood and enjoying alone time in the forest", Anders says.
Anders has always had a creative mind and an urge to create – but in his early adult years he chose to study economics and go through a two year military service. After that, he got a job in marketing between 1973 and 1995.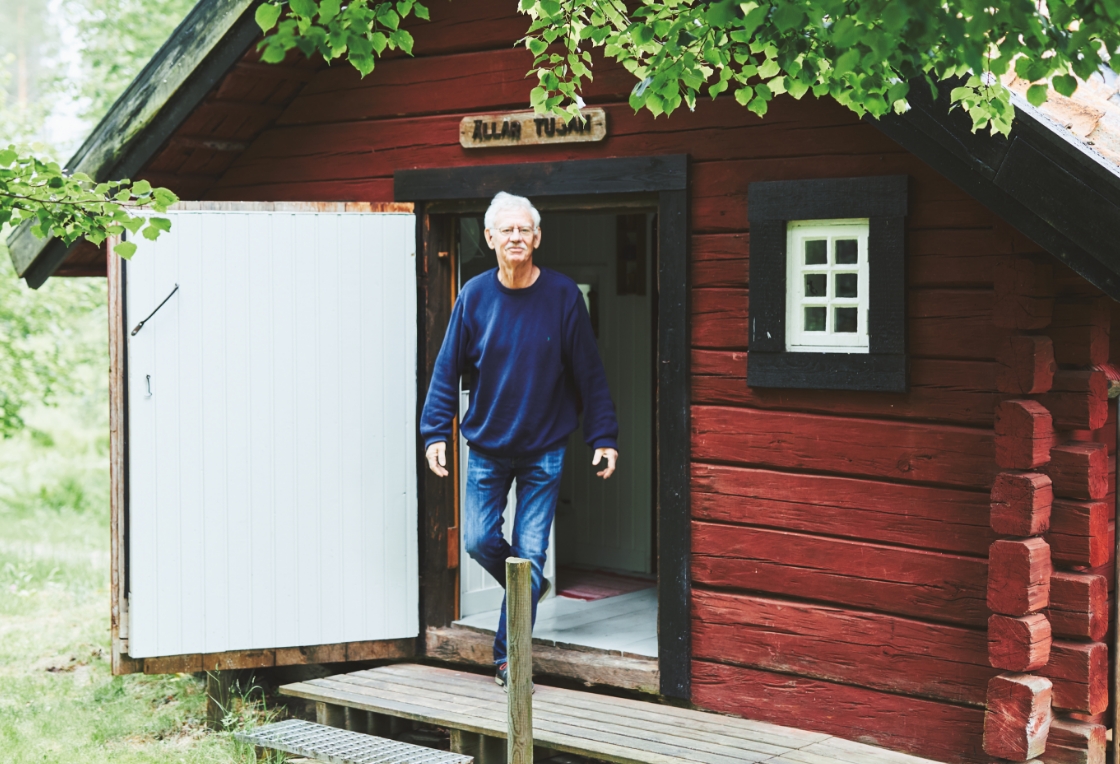 Färg & form – the birth of a Moz company
In 1996, Anders was ready for something new. He founded the company Färg & Form, and started designing interior details. The very first success was a clean and neat candlestick with striped details, and many various items were formed over a couple of years.
With some inspiration from nature, and advice from customers, Anders started sketching on the Moz logo in 1998. The elk had only one eye at first, and it took many tried until it felt "alive". 
"I made many drawings and sketches, and it wasn't until the second design I felt that the logo was given life", Anders says.
It only took a year for the Moz logo to get finalized and grace the first items. It was quickly discovered at a fair in Frankfurt by the Japanese market, and Moz products can today be found in both Sweden and Japan, as well as Korea, Taiwan and Hong Kong.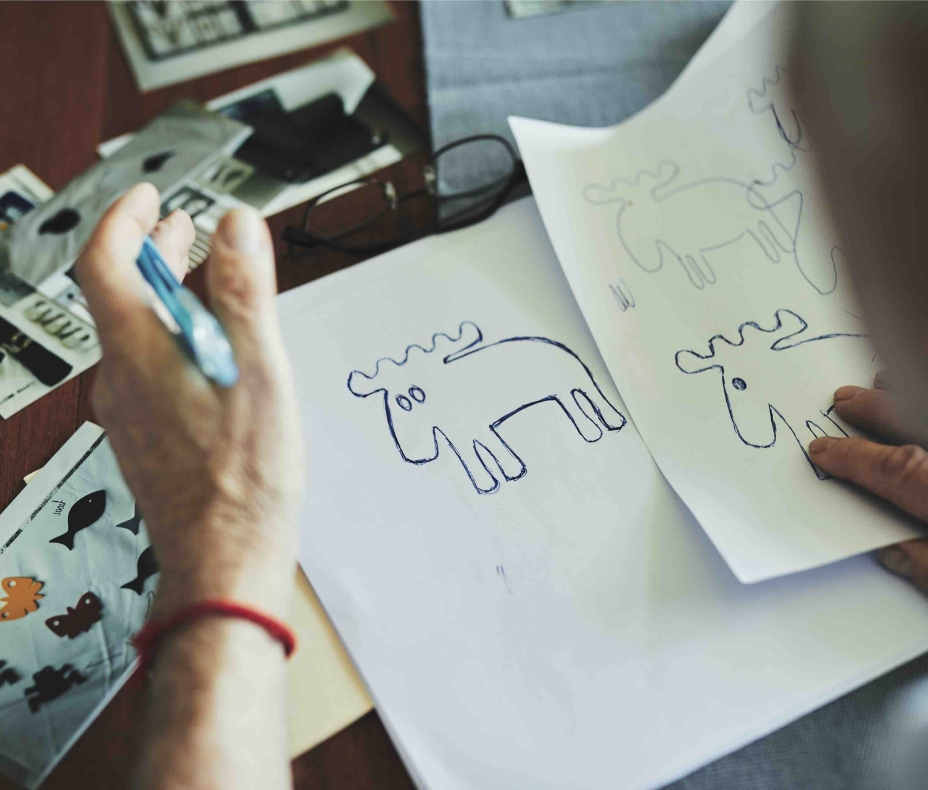 "I am very happy and thankful for all the help and support I've been given through the years by my Japanese cooperation partners. I wake up almost every morning with emails and photos of new Moz products being launched and it's like a dream", Anders says with laughter, "and I'm incredibly thankful for everyone who works with Moz in any way".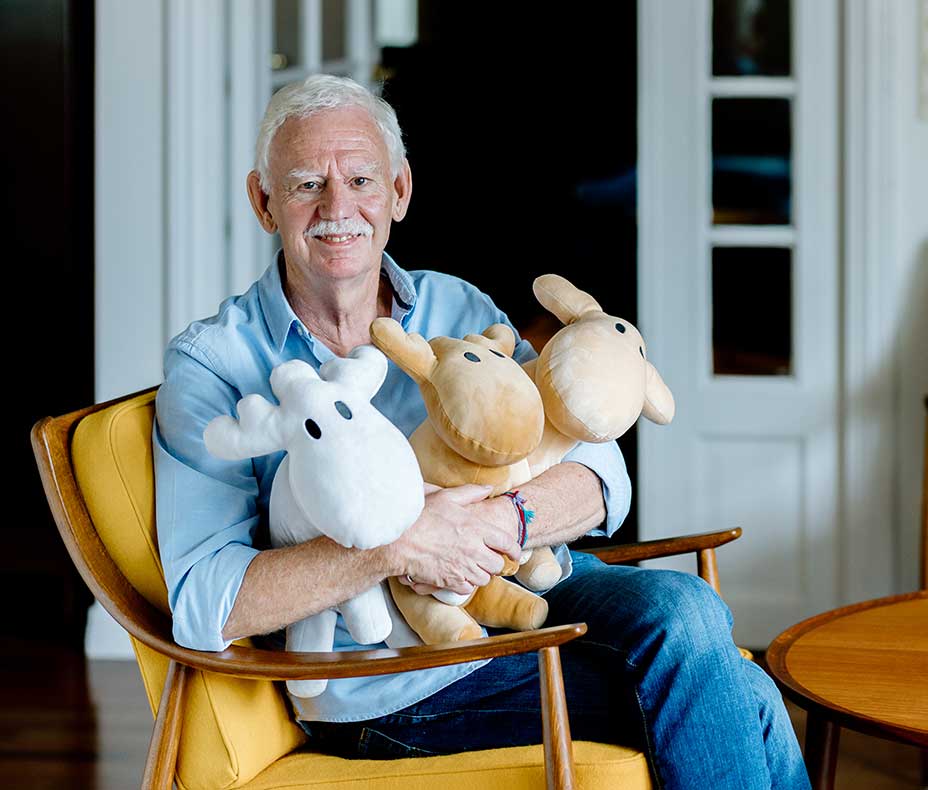 Anders' life today
Many years have gone by since that first sketch of the Moz elk, and Anders has started to settle down in life. Those hectic working years have now been replaced with calm and quiet times by his little red summer house outside of Örebro, Sweden.
Anders' house is a simple cottage located in the Swedish forest, with little modern necessities. There's no running water or central heat system – just a simple well of clean water and a big fire place for cozy evenings. This is a place for Anders to relax and enjoy the breeze of the forest, to have a quiet fika or admiring the 400-year old tree that's been kept safe on his property.
"For me, it's a duty to take care of nature – and I think that more and more people appreciate nature today and are starting to realize that we need to preserve it best we can", says Anders.