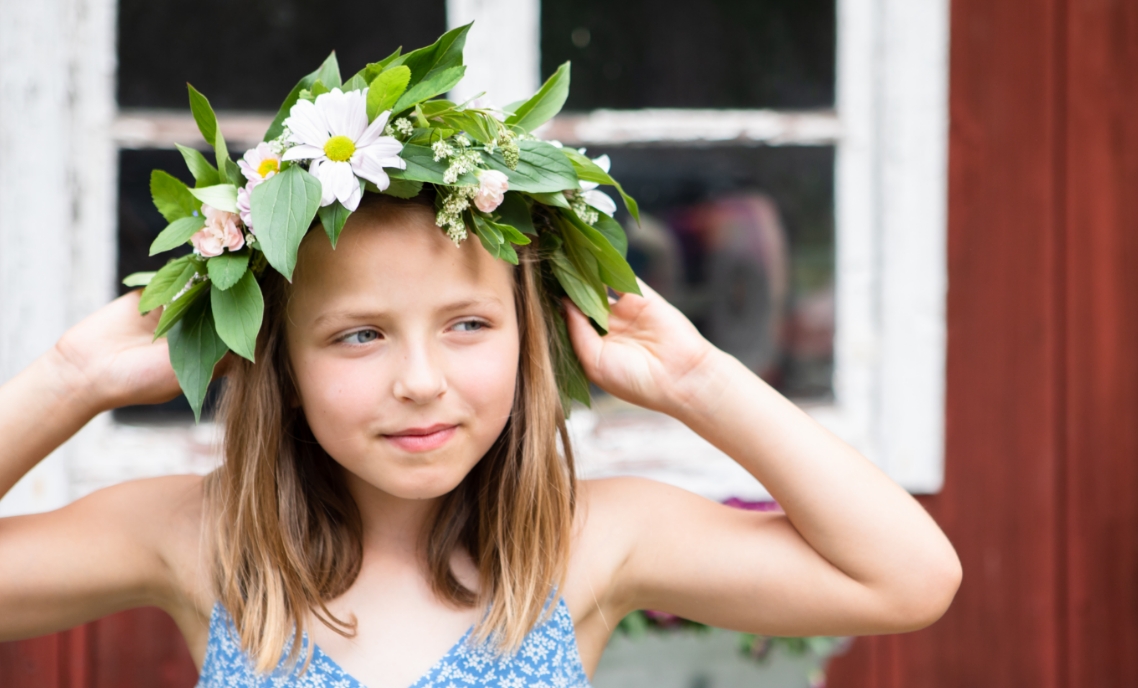 ---
Stories from the north
Creating a flower wreath
Not only the maypole is decorated with flower wreaths – it's also a traditional head piece that you can make yourself.
Loved tradition
Hundreds of years ago, the flower wreath was an easy way to dress up – even for a wedding. The beautiful flowers were free and blossoming during summer, and if you couldn't afford a bridal crown, one made of flowers was a good choice. The wreaths were also great ways to preserve the magic of summer, and keep it all the way into cold winter times. It was said to bring good luck if you put the dried Midsummer flowers in your yearly Christmas bath.
Today, the flower wreath is a loved tradition amongst both children, older people, men and women. They were traditionally worn by women, but anyone can wear one today.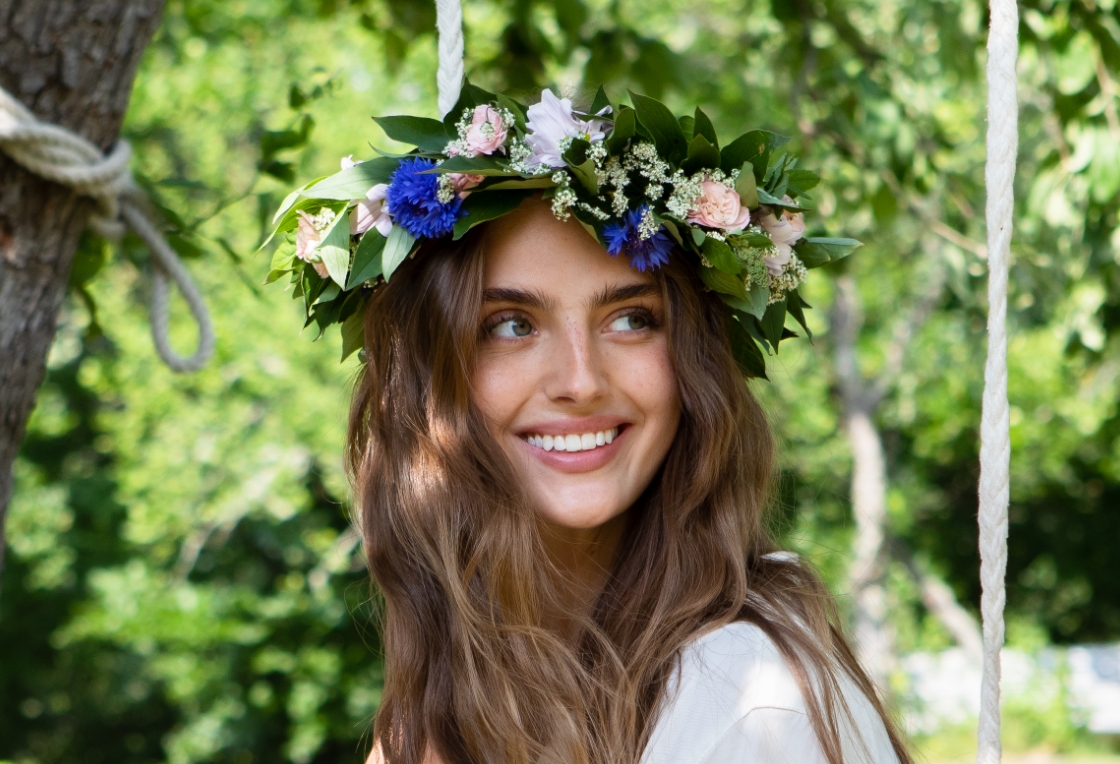 How to make your own flower wreath
There are no rules when making a wreath. Some people prefer to use only green leaves, some wish to mix it with flowers, and others want purely flowers in their wreath. Let your imagination set the standards, and choose whatever you think looks great.
There are several ways to make a wreath, and an easy one is to create a round base of strong wire, on which you attach the flowers. Here's the list of things you will need:
strong/thick wire for the round base
thin wire to attach flowers
flowers and greens of different sorts – make sure the shafts of the flowers aren't too short
a fabric or satin band (optional)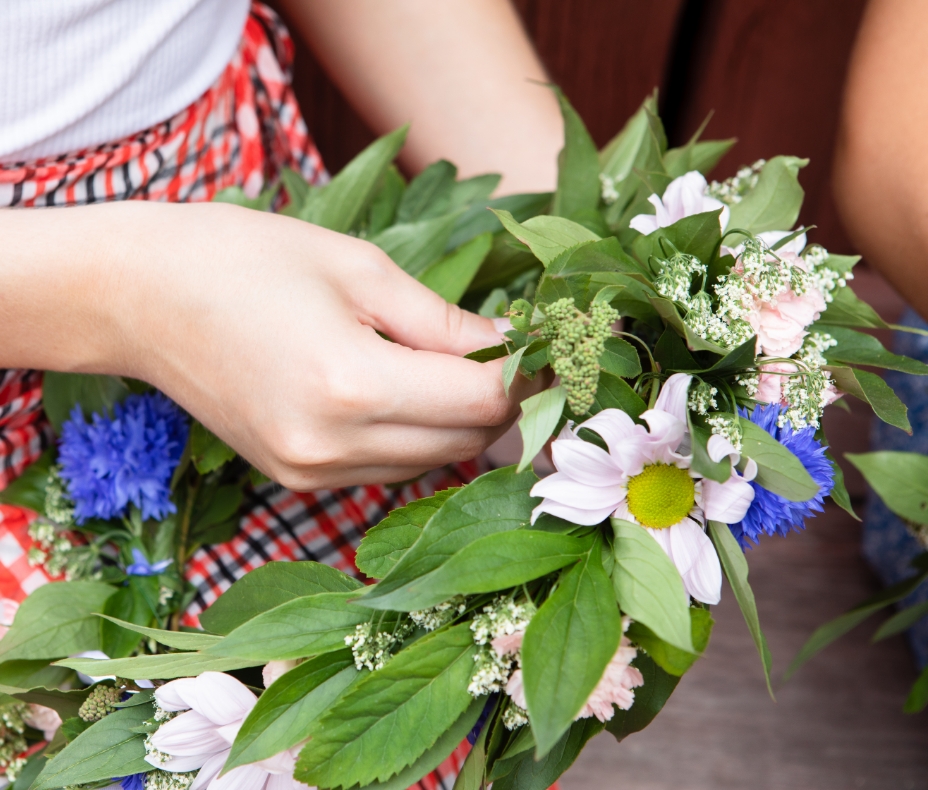 Step by step
Create a circle of the thick wire, and adjust it to the size of your head. This will be the base of the whole wreath.
Attach the thin wire to the base, and start adding flowers.
Attach one flower at a time by twining the thin wire around the shaft. Alternate flowers and greens and keep twining the wire to attach everything
When the whole base is covered with flowers, end the twining and hide the thin wire.
You can preferably decorate the wreath with the satin band and end it with a bow.
One last tip: don't be afraid to experiment or let the wreath become big, proud or exciting. Nothing is wrong when it comes to midsummer flowers and wreaths. Let your imagination flow, and enjoy the flower crown you've created.