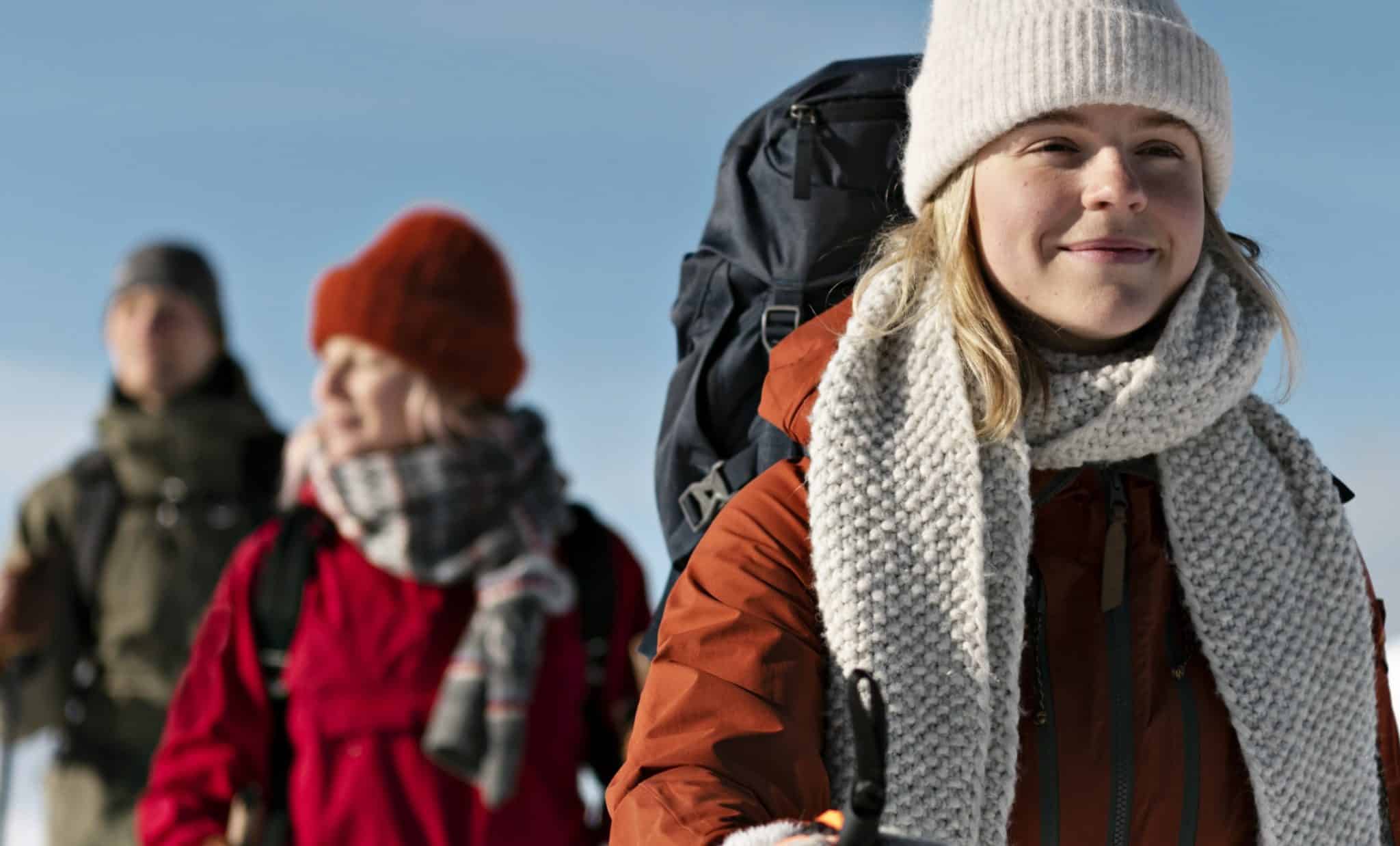 ---
Stories from the north
Cross country skiing
When the snow falls, a new season for outdoor living begins. Even though days are short, snow is thick and the cold is getting closer, Swedes don't shy away from the winter landscapes – and there's nothing like enjoying the crispy winter on a pair of cross country skis.
The classic to-do in winter
Country cross skiing – or "turskidåkning" as it's called in Swedish – is a lovely way to enjoy beautiful winter landscapes or frozen lakes packed with snow. They're designed for long days of slow and enjoyable rides. No steep hills or fast and sweaty races – just silent tours in nature's company.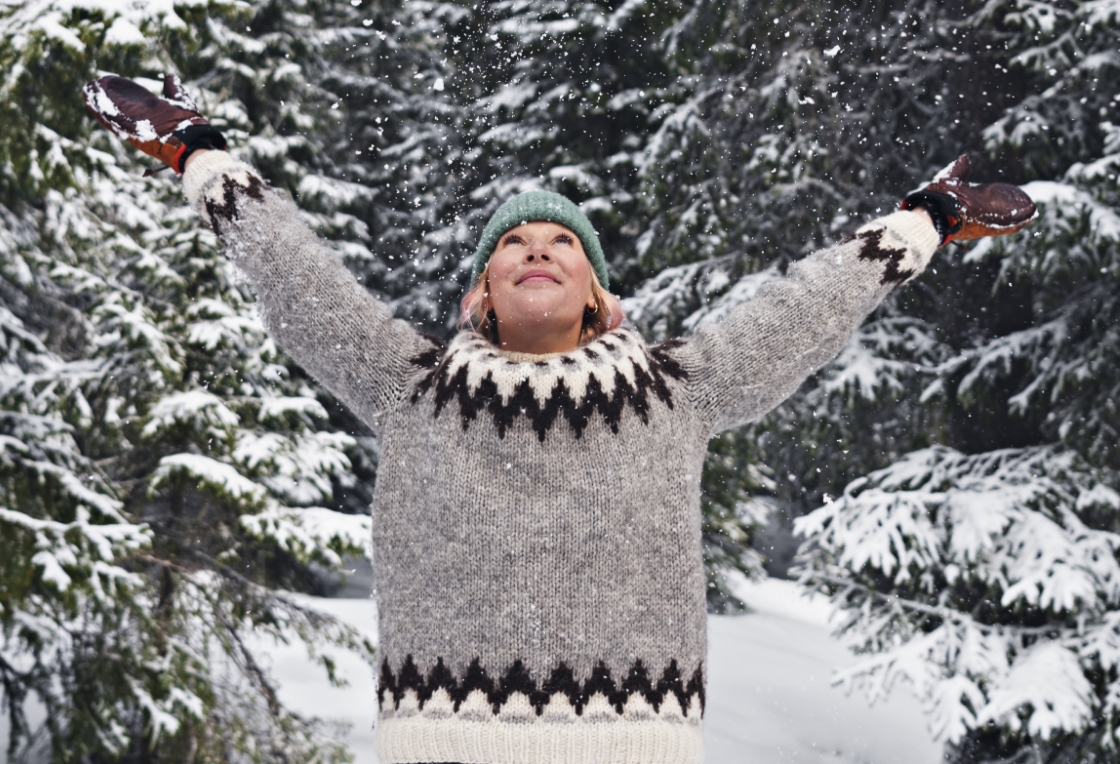 Take your time
The beauty of cross country skiing is the possibility to go at your own pace. Stop to enjoy the beautiful view, take a break and unpack some 'fika' or spend the entire day capturing the sunlight. Alone or with friends. No pressure of performance – just some healing recreation and a grateful time.
Being outdoors, capturing both snow and light, has become the new way of socializing. Away from social media, TV's and apps, we can get closer to each other and enjoy both the company and the winter season at the same time. And did you know: spending time together can reduce stress and increase your well-being? Add that to the pure joy of being outside, skiing across beautiful winter scenery and having a well deserved fika-break.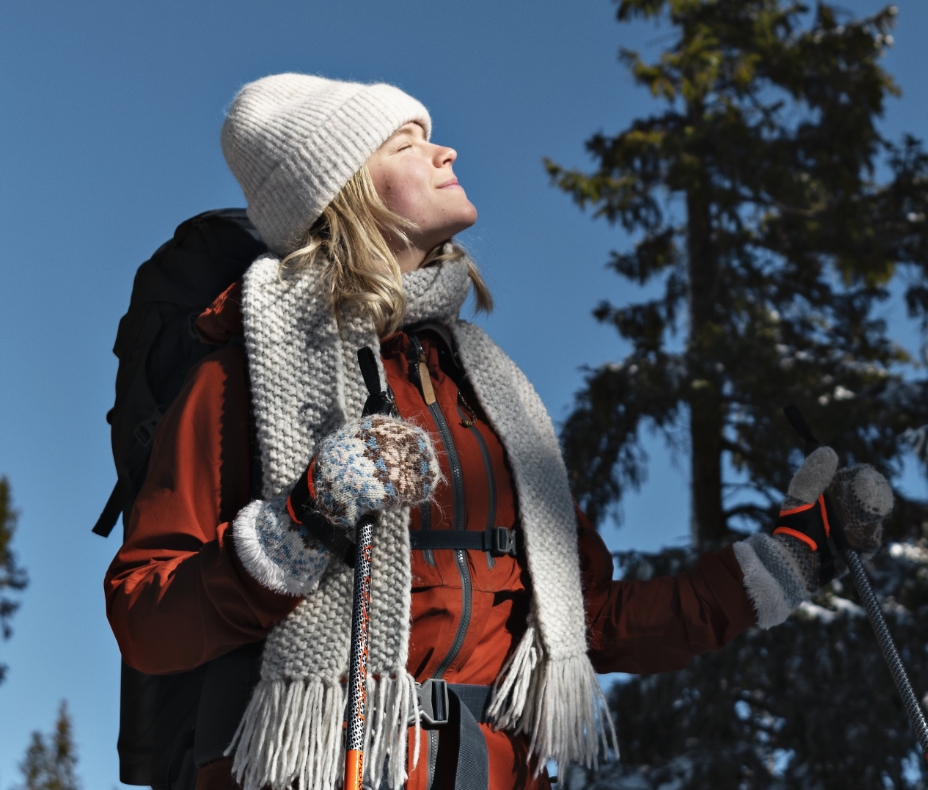 Fika – what to bring in your backpack
No day-long activities without something to eat or drink. That's the beauty of fika! It includes both snacks and drinks – and it tastes extra delightful when out in nature. Actually, the fika-break is just as essential as the excursion. And no fika without something sweet. Some of the best and most classic things to bring are:
hot chocolate: and the best one is home made! We have a tasty and easy recipe for home made chocolate that's guaranteed to warm the soul.
sandwich with Polarbröd: this type of Swedish bread is a round breadcake (polarkaka) made with yeast, milk, butter and flour of rye and wheat. Lovely and fluffy cakes, perfect with butter, ham and some veggies.
kanelbulle: the cinnamon bun is another classic fikabread, made with sweet, yeasted dough, butter, cinnamon and pearl sugar on top.