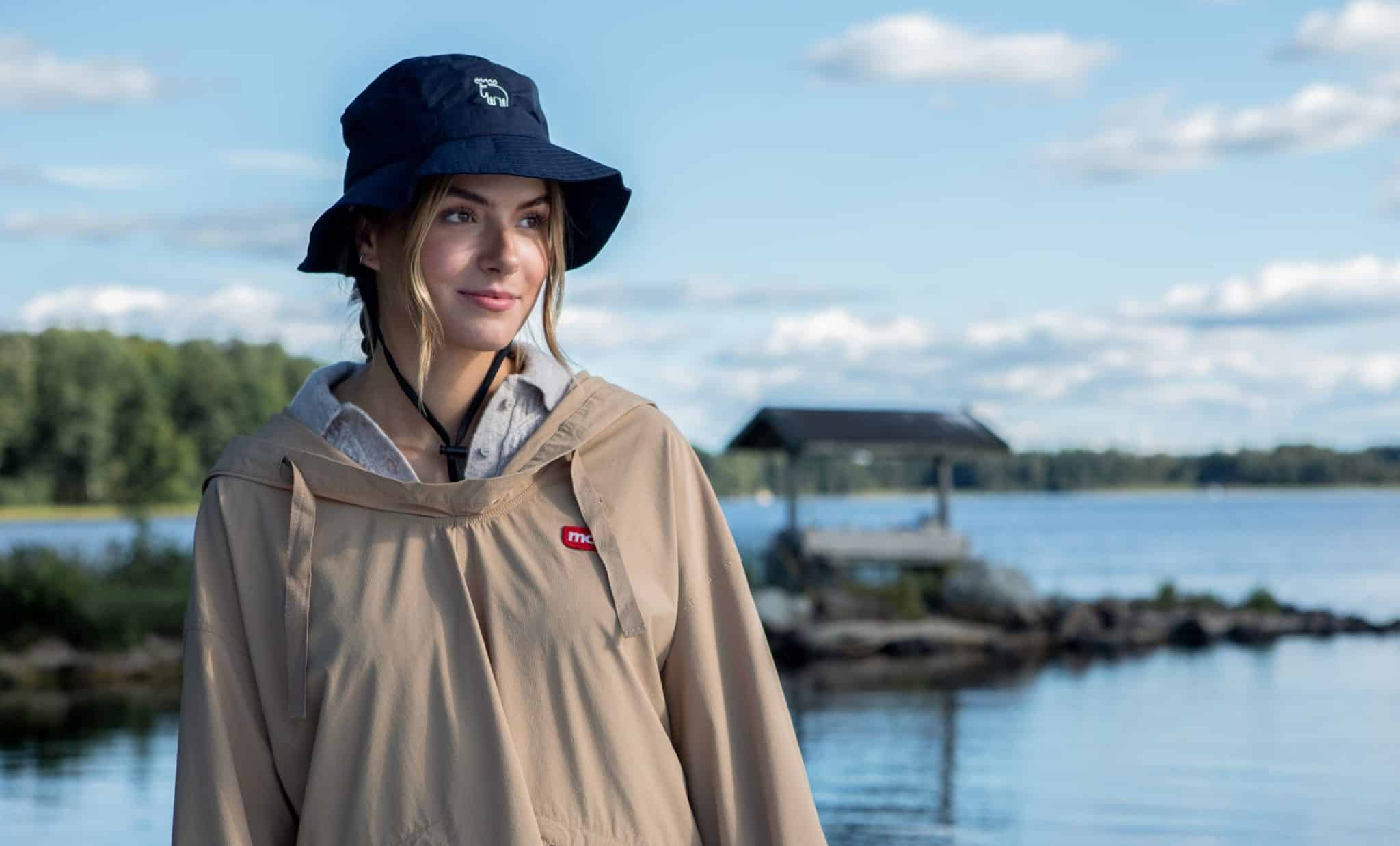 ---
Stories from the north
Swedish crayfish party – an August tradition
Crayfish is a delicacy in Sweden, and the fishing season starts in August and ends in September. That's why Swedes celebrate the tradition of catching crayfish with a late summer party called "kräftskiva".
The history of kräftskiva
In Swedish, crayfish are called "kräftor" – why the whole celebration is called "kräftskiva". Swedes have caught crayfish for many, many years, but it became regulated by the Swedish state in the 1920's because of the fear that crayfish would run out in Swedish waters.
The regulation limited crayfish catching to the months of August and September, and quickly became a celebrated tradition when the season started. Still to this day it's a beloved tradition, often celebrated with friends, great food and of course the thing Swedes do best: silly hats and weird songs.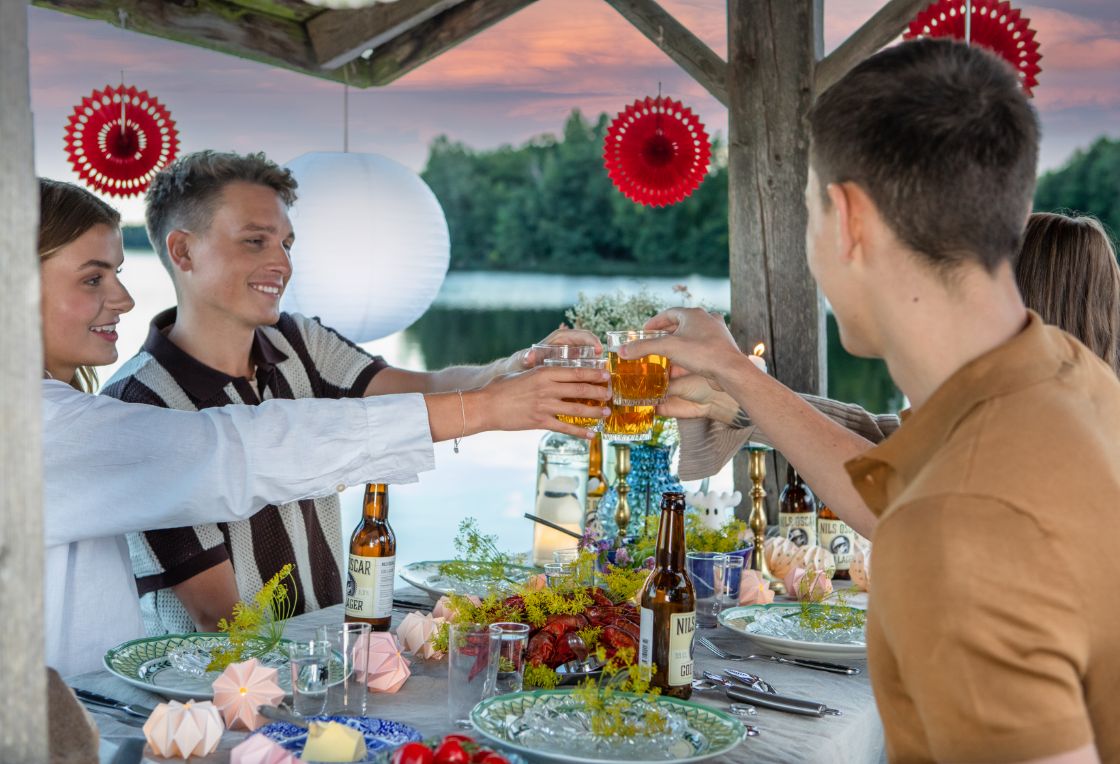 Go crayfish hunting
Kräftskiva is a real food feast, where certain foods are mandatory. The crayfish are a must of course, and it's even better if you've caught them yourself. It's not hard to catch crayfish – all you need is an alarm clock, cages and some time.
Crayfish cages look like long cylinders, with a special entrance that prevents the crayfish from slipping out once they're in. Load the cages with something really nice – fish heads for example – and tie a long string or small rope to the cages. Lower them into the sea or in a lake late at night, and make sure they rest on the seafloor. Tie the rope to a tree or something similar, so you'll find the cages in the morning.
The longer you wait, the more crayfish you might catch – but don't wait too long! If you leave the cages for too many days, the crayfish can start eating each other, or die and go bad. The best thing is to get up early the next morning (or maybe two mornings after) to collect the cages and your crayfish catch.
Oh, and one small warning: live crayfish are dark grey, or even black in color. So don't be afraid you've caught the wrong kind – they go red once you cook them.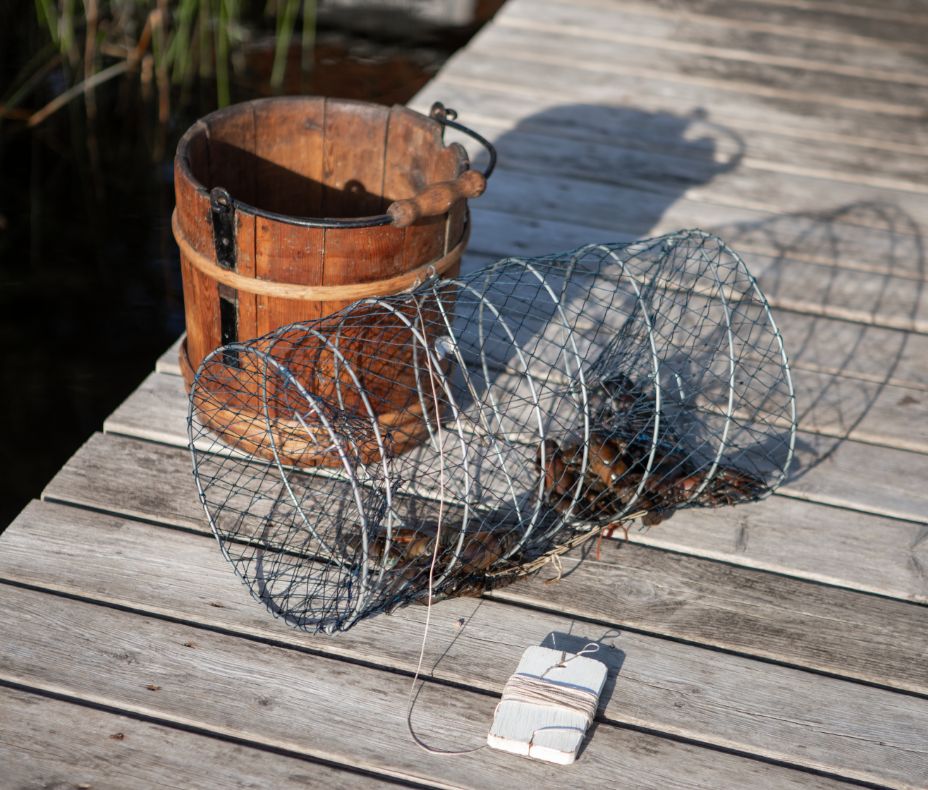 Decorate for kräftskiva
The decorations of a kräftskiva are quite special. No other holiday has this kind of decoration, and Swedes find nothing weird about it. Here are the must-haves for a proper decorated kräftskiva:
A long table – the more people the merrier – with a nice table cloth
Hanging garlands of colorful little flags
Round, hanging lamps made of paper, with a picture of a smiling face
More hanging decorations made of paper, in the shape of crayfish
Bibs for adults – of course decorated with a crayfish
Small party hats – decorated with what? Crayfish!
Additional decorations can be put on the table, and one such thing is the song book. Swedish snaps-culture demands that you sing a small song before drinking a snaps. They can be quirky, weird or even a bit vulgar, and the higher you sing, the better. A crayfish-party tradition is to take these small songs and rewrite the lyrics to whatever you want. It can be a fun way to sing about personal anecdotes or something else that brings you together.
Oh, and since you eat crayfish with your hands: don't forget to load up on napkins!